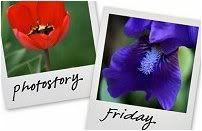 Hosted by Cecily and MamaGeek
Most people don't decorate their homes by poking holes in their walls. Most people, if they accidentally knock a hole in a wall fix it as soon as possible. Most people aren't 2 years old. This is good for a whole lot of reasons. We didn't originally plan to have walls that looked like Swiss cheese, but the destructomobile of four sensory seeking boys just got ahead of us. My husband isn't lazy, he works two jobs and goes to school part time, so things just have to wait a lot. One day, my husband finally decided to patch up a big hole in our bedroom. The twins got in before it dried... (that sad tale is just a corollary of a very long day you can read about
here
-and really, it's a lot better story than this one :)). Anyhow, they took a liking to the taste of drywall and soon there were holes being carved out of the walls everywhere.
I asked the doctor about this new diet of theirs, but he said as long as they were eating all the other normal foods as well and staying a normal weight, not to worry about it. Of course, none of HIS walls were involved. What did he have to worry about?
There was a really big hole in the basement near the rocking chair, which facilitated it's growth. It got so big, I was afraid they were going to tunnel out of the house before it got fixed, so it was called the tunnel to China hole. Then there was the mother of all holes. It was big and it was halfway down the stairwell to the basement, so it was DEEP and it was just the right height for a 4 year old to use. We called it THE BLACK HOLE.
Many people blame a black hole for eating up things that they can't find, but in our house, there really was a black hole responsible for several missing items. Everything imaginable went into that chasm. Occasionally, a brother's toy was sacrificed to the great black hole to appease it's hungry pit. Often wrappers or whole pieces of paper were thrown down there. An assortment of pencils and sippy cup plugs, and small articles of clothing made their way on down. And if that wasn't bad enough, I caught a few little elves on a number of occasions using the black hole as a urinal. I didn't know what to do but spray Lysol down it's gullet to try to disinfect and deodorize it. That black hole was becoming a source of great irritation and stress in my life. I really wanted it repaired.
One night, I melted down. Over ice cream. As I walked through the kitchen, I noticed the lid to a brand new carton of ice cream on the counter. No carton. I look in the freezer. No carton. I look in the fridge. No carton. I look all over the house. No carton. I interrogate 5 kids over and over and over again. Finally one kid cracks and tells me his brother (right!) threw it away. Well, then how come it wasn't in the garbage? Simple. It was in the black hole. A carton full of ice cream! That was it. That was the last straw. I called my husband at work and told him he had to find time to clean out the bowels of the black hole before someone threw a lighter down it and set the whole thing on fire. Then he had to patch it up forever.
Well, I wish I could say that was the end of the holes in our house, but they just kept appearing. One of the boys was determined to dismantle our home piece by piece, and had pulled off the molding around a few doors and started to chip away at the walls.
One of those rooms was the bathroom. No privacy. My husband couldn't fix it because he was in South America fixing up his mom's house before it caved in around her. It seemed so oppressive to come home from that and find your wife wants you to keep working. So I got a great idea. Why not do a "While You Were Out" on him? So I asked the oldest of the boys who had watched all the wall patching how Papi did it, and he told me. I set out to follow his instructions and with the help of a great friend and babysitter, we painted the walls too. It looked great.
Except. There was this one hole in the hall outside the Things' bedroom. It kept re-appearing even after patching it back up 3 times. So we decided to leave it there. Just one hole. The "Sacred Hole" or "Orificio sagrado". We left it there to appease the boys. And there it remained for years. It grew a little and got some little dents to keep it company.
Until there were enough holes in the walls that my husband felt compelled to go on a patching spree again. He patched all the holes up. Apparently, several of them were now sacred, because soon about 5 of them returned. Papi lectured the boys. He patched the holes back up. The holes returned yet again. Papi lectured much louder. He patched the holes again. Only 2 holes sprung a leak. Papi threatened. He patched the holes again. Now we had no holes, just polka dots.
Before he could even think of painting over those, he took the 2 oldest boys to a baseball game. They each got a ball. We have a new hole in the wall.
And I'm not even going to talk about the new holes in a door, because it's just too depressing.
I give up. Maybe we should just let it go and call it the wailing wall? Maybe we can just paint some trompe l'oeil that makes it blend in? Maybe we should just resign ourselves to living in a dive till the kids leave home? Except then they'll probably bring their kids to visit...