This story brought to you by...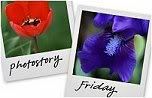 Hosted by Cecily and Izzy 'N Emmy
Move over Papi...
Well lucky for him IKEA isn't a man or he'd be in trouble. My Enigma begged me to take her to IKEA before she goes back to school so we finally went. It might seem shocking that I've never been there before, but I don't go shopping if I can help it, and going shopping somewhere that's about 1/2 hour away or more is,well, not likely to happen at all unless I'm inspired by a more human cause like bonding with my offspring (Of course, usually I don't choose to bond with them in stores. I usually try not to commit infanticide in stores is all.)
Oh, but people, IKEA is a soothing balm to the harried disorganized disheveled mess of a housewife whose house is all full of holes in the wall and really wants to find balance and harmony in home organization and practical beauty. It is AWESOME! It is full of little organizing things that truly work for the right brained mind. It is so aesthetically pleasing to the eye. Plus, kid play place if you have them along, cinnamon bun bar, restaurant and awesome showrooms, and stuff for a myriad of budgets, plus fun stuff like Swedish groceries and as my brother pointed out, you could live there. It has bathrooms, beds, sofas, kitchens, food, and so on. Now my brother and I will have a bonding tie between our two opposite existences-Beaver Cleaver vs. Dennis the Menace. Super Ultra Conservative vs. Artsy Nonconformist. Now we can stop trying to come to an agreement on politics that always leads right back into the conclusion that everyone should be responsible and BOY DE WE NEED CAMPAIGN FINANCE REFORM, bad enough that I think he should take my side on that one. But now, now I might just turn into a materialistic puppet who forgets all hope of world peace and end to hunger everywhere in exchange for the peace of a redecorated reorganized home.
WOW! We spent almost 2 hours in that store and I could have easily spent another hour at least in there. This is coming from the one who can't stand to spend more than an hour in any store on earth without feeling ill.
I am in love, love, love! Now I just need to find a way to earn enough money to get some things we could really truly use badly! Like entertainment center storage and wardrobe storage. Meanwhile, we settled for some little stuff. Remember the magnet thing I did? Oh there are so many magnetic options in that store, it would make your head spin. Here's what I got. This first one has no magnets, that was just to confuse you. Now I have a place to keep those pesky potholders, dishrags, pens, sponges, etc.
Next I got this magnetic strip and some containers, but I did a switcheroo with the office containers because they have a few spice openings on the lids.
See? No you don't need glasses, I need photography school.
Now the office supply corner looks like this:
And just below that I have a new little table to go over my file box and to hold my cubbies. I realize this looks messy to most, but for me, it's nearly tidy. If I can just learn to file now, we will be in business.
So all this stuff was under $9 each and some stuff was less than a dollar, but it's sorta like Walmart, it adds up. I built the table and hung the stuff in the kitchen myself. The table was a breeze but I'm a klutz with tools. It was scary, but I got the job done because Papi is jealous. Just kidding! He's too busy working and when he ever gets a free moment, he has to hang up the other thing I got called....rings! I think that's what they're called. Like they hang on ropes and you swing on them or do awesome gymnastics, or destroy your house, but that's happening anyways, so why not invest some of that destructive energy in a step towards a world class gymnastics career? Or the ER...Some moms never learn. But it was just made for my boys. It seemed safer than the swing... and the chair that hangs from the ceiling was out of stock...or temporarily understocked as they say in Swedish.
P.S. This is not an infomercial. I'm really just in love. No one paid me to post this, but I think it would be awesome if IKEA rewarded me with free stuff for the free advertising. IKEA on the other hand, probably figures that since I'm the last one in all capitalist countries to walk into their stores, they didn't need the advertising. Too bad for me. Maybe it will happen in a dream someday. I'm dreaming of Swedish Meatballs....with this song in the background