Copying, coloring in, and cutting out reams of the school's reward bucks is called forgery. It also wastes ink, and I will confiscate them.
Never put out a lighter with the vacuum cleaner!
Hiding the lighter under your pillow isn't such a bright idea either...
Stuffing a dollar store toy axe up your shirt and into your armpit isn't just uncomfortable, it's shoplifting. Violators will be prosecuted...
This is not a safe experiment.
If you get a tattoo on your neck, I can promise you will live to regret it.
Things My Mom Forgot To Tell Me:

Parenting is loads harder than it looks.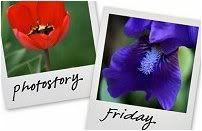 Hosted by Cecily and

Kelli