The psychologist is IN.
Take a seat, lean back on the comfortable couch.
So, what do you see in this?
Or this?
How about this?
Did you see a giant with a big nose trying to stop a sneeze with a doorknob in the first one?

Or was it a cumulonimbus cloud with two funnels spouting downward?

Or maybe you saw Bill Clinton in a baseball cap lying on his back and trying to kiss you?

If so, you would be: A) playful, B) Paranoid, C) Either sick or desensitized to too much sex on T.V.

D) If you saw something else- you're probably normal.

What about the second one? Did you see the elongated shadow of a man holding a stick over his head and using another as a cane?

Or possibly you saw a swordsman on stilts?

Or is it a broken guitar chord? If so, you are: A) Pensive B) On the verge of a nervous breakdown C) Conflicted D) If you saw something else, you have great eyesight.

And as for the last one:

Did you see a fat bird hanging from a string? Or does it look like an angel shining a beacon into the sky-beaming home. Possibly you saw a dried up long stemmed rose, being dumped in the trash can. If you did, you're probably: A) Passive-agressive B) Overly optimistic C) Insecure or D) If you saw something else, you're probably creative.

BUT, if you saw the interior designs of your offspring who so charmingly peel the paint off ugly dark doors, then you would be A) Me or B) Papi. If you are neither of the above, I'm sure you're so jealous that I'm the only one with original Rorschach blots on my walls. And if you think that is exciting, stay tuned for my next installation, where we will visit the sacred holes.

P.S. Feel like taking more Rorschach tests? Go here

http://www.stupidstuff.org/main/rorschach.htm

Enigma was watching me take it and I died laughing at my results. She kept saying, "How did they do that? How did they know? Here's my results:

Diagnostic Overview:
Your responses indicate that you wish for a world of peace, harmony, & nakedness. What's new? Like that's supposed to give us insight into your mind or something? Either you're excruciatingly normal, or you screwed up the test somehow. Take it again. People who answer as you did are always terrible at parking and usually take up two spaces.

Long-Term Prognosis:
You will need intensive therapy to succeed in living a normal life, however this also means you may make an excellent politician. Your answers clearly indicate you need a better wardrobe; this is often because of micro-manifestations of the id, conflicting with your unconscious mind (the one you use at work).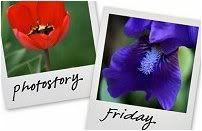 Hosted by Cecily and MamaGeek